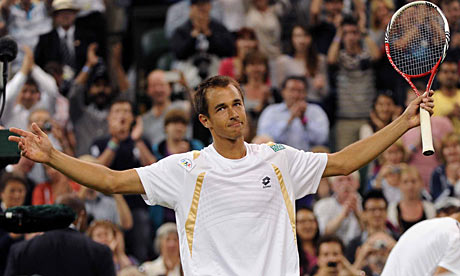 VS
Rafael Nadal has been knocked out on day four by world no. 100 Lukas Rosol in a scintillating encounter thursday evening, the world no. 2 seed was beaten, 6-7, 6-4, 6-4, 2-6, 6-4 on the center court. Rosol's victory remains to be seen as one of the greatest upsets in the history of the game.
The 26 years old Czech who is some 98 places down the ranking table from the world no. 2, said it was a miracle for him to have beaten the two time champion.
Before the match i just said to myself, just go out there and get atleast three good sets.
Rafael went on to say after the match, Rosol played unbelievably
This could in on to be the Czech's finest moments.